Concrete Products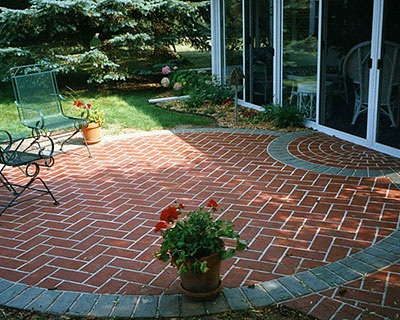 VanDerVart Concrete Products has been working with commercial contractors and home builders for 135 years. We are the leading supplier of affordable, high quality concrete products to contractors, builders and DIY homeowners in East Central Wisconsin. We have an experienced, knowledgeable and friendly staff willing to work with you on your various concrete needs. Our customers can be assured we offer the most reliable, professional service in East Central Wisconsin.
Contact us today and let us show you our wide inventory of concrete products available to you.
Concrete Products We Offer
We are the go-to company in the areas we serve because of our complete range of concrete products. These products address nearly every possible construction and building need, making us your one-stop-shop for your project. Choose from the following products for all your concrete material needs:
Concrete admixtures and coloring – We provide the finest concrete stains, color hardeners, and admixtures from the leading brands like Butterfield and Bayferrox.


Sealers and concrete cleaners – All of our high quality sealers and cleaners meet or exceed the industry standards. Choose from some of the most trusted names in the industry, such as; Edgewater Products, TK Products and Euclid Construction Products. Providing well known products like; Prosoco Sure-Klean, TK Kure and Seal and Euclid Diamond Clear. With products such as these you can achieve stunning concrete surfaces at reasonable prices.


Concrete forming products – We offer concrete forming products and accessories for use in any type of project, whether for commercial or residential properties. These products provide fast and reliable forming of concrete slabs, footings and walls thereby reducing labor costs and time spent on job sites.


Concrete anchors and fasteners – All concrete anchors and fasteners that we offer are manufactured using state-of-the-art facilities so you won't have to worry about the performance of such products, since they are guaranteed to render the results you would expect.


Water management – We also offer first-class water management products from Wisconsin Tubing, Inc. Their offered products are guaranteed to address all project specifications, particularly concerning water management.


Best Brands Under One Roof
We are fortunate to have as partners and sources of concrete products some of the industry's leading brands. These manufacturers provide us with premium materials and knowledgeable technical support. This allows us to better serve all of our customers needs.
Some of the reliable, high quality brands we offer are; Premiere Admixtures, FRC Fiber Reinforcing, Butterfield Color, and W. R. Meadows.
With the manufacturers listed and hundreds more available, you can see how VanDerVart Concrete Products truly offers the best brand of concrete products under one roof.
Wisconsin's Most Trusted Supplier of Premium Concrete Products
We are one of the most trusted suppliers of premium quality concrete products in East Central Wisconsin. With our extensive network of manufacturers, we can serve any demand or order and supply residential or commercial clients with their needed materials. We offer fast and efficient service, and we have market-competitive pricing that clients can easily afford.
Call us today at 920-459-2417.
We provide service to the following counties, cities and towns in East Central Wisconsin.
Calumet County
Manitowoc County
Sheboygan County
St. Cloud
Hilbert
Cascade
Brillion
Michicot
Two Rivers
Random Lake
Howards grove
Belgium
To determine if we service your area please contact one of our sales representatives at 920-459-2417 (Sheboygan) or 920-898-5771 (New Holstein).
We provide service throughout all of Wisconsin
We Provide ready-mixed concrete and aggregates through our locations in Calumet, Manitowoc and Sheboygan counties. We deliver concrete block, brick, retaining wall block and masonry products to the entire state of Wisconsin.
Contact one of our sales representatives at:
920-459-2417 (Sheboygan),
920-898-5771 (New Holstein).